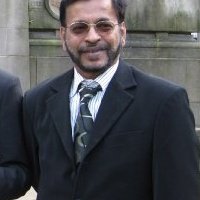 Warm greetings from all of us at Sentul Medical Centre.
For almost three decades, our specialists, nurses and staff at Sentul Medical Centre have instilled deep-rooted commitment in our services on dedicated patient care in answering to the healthcare needs of our local community. We understand the trust our patients and their families place in us and this is this trust that we are striving to honour every day.
We believe that a woman is special and every turn in her life requires specialized and focused care. For nearly three decades we at Sentul Medical Center has dedicated ourselves to providing our best individual treatment to women of all ages and background. Our expertise and experience in this area enable us to establish a sense of confidence in our care for you as our patients and guests.
In line with our aspiration to provide quality healthcare, we are always undergoing continuous improvement to ensure that we meet the needs of our patients and changing times. At the same time, our team always ensure that we still maintain the 'human touch' in our practice of patient care. We hope that our patients' experience with us will always be remembered with fond memories.
I want to personally welcome you to Sentul Medical Centre, where our commitment to caring continues 365 days a year.
Live Life. Live Well
Sincerely,
DATO' DR APLA NAIDU DSPN MBBS (UM) FRCOG (UK) FICS
CHIEF EXECUTIVE OFFICER